The Essence of Land Surveying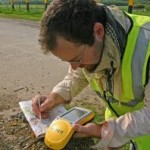 According to research, land surveying has existed ever since the beginning of recorded history. They believe that it has long been used in making the great pyramids; in which historians believe to be very accurate in the calculation of its land area. It was also used in ancient Egypt in re-establishing lost land boundary markers whenever Nile River overflowed its banks. Finally, historians believe that prominent people back then created this practice in order to have refined sharing of the lands they own.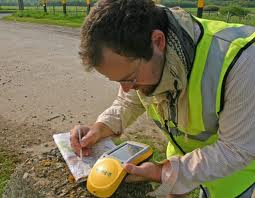 Also, there are verses in the Bible that support the practice of land surveying
 

Proverbs 22:28 Do not move the ancient boundary, which your fathers have set. 

 

Deuteronomy 19:14 "You shall not move your neighbor's boundary mark, which the ancestors have set, in your inheritance which you will inherit in the land that the Lord your God gives you to possess.

Deuteronomy 27:17 'Cursed is he who moves his neighbor's boundary mark.' And all the people shall say, 'Amen.'

 
Now what does land surveying really mean?
Land surveying basically means measuring and mapping lands. It is the science of accurately calculating the land's area; determining the points of distance between a land and another. The actual purpose of this is to establish land maps and set boundaries for ownership. It is commonly used in the execution of nearly every form of construction.  The system of land surveying has proved itself to be a very important factor in the development of human environment as the earth's surface continues to change according to the lifestyle of people.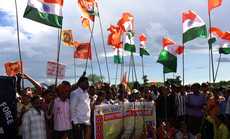 Just imagine a world where people freely claim an area of land for their benefit without even thinking of the others. Imagine people crossing over another person's land because there are no borders that would express the ownership of anyone. Imagine people building any construction they want in any land they prefer. Or just simply imagine your neighbors removing your fences. If this happens, it would lead to chaos. That is why land surveying has been made to follow.
The importance of land surveying is identical to its purpose. It is responsible in the establishment of the maps of every city, region, country, continent or the earth itself. Through this system, there would be definite borders blocking any people from owning what another person owns. With this procedure, the distribution of the vast space of land would be fair enough. Everything would be organized and regulated.  This would mean that the buildings, railroads and even our houses would be made without having any complications if it had undergone land surveying.
As you can see in books, magazines, websites and other things that contain information about our world's structure, we can see that there are boundaries which separate one place from another. This diminishes the complications in the ownership of lands among people. Since humans tend to get selfish, it is best to have everything in order, up to the issue of allocating land areas for everyone. This is the real essence of land surveying.
Call

Warner Robins

Land Surveying today at 

(478) 449-0555  or fill out a contact form request for more information concerning your land surveying needs.